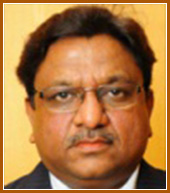 January 31, 2018
Dear Friends,
Wish you all a very Happy and Prosperous New Year!
New Year is a time for reflection, for resolutions and for renewal. Let us all commit ourselves to a happier and wholesome period ahead – to strengthening the bonds that unite all of us as TEAM EICMA.
Your association, under the aegis of The Federation of Corrugated Box Manufacturers of India (FCBM) is hosting a Full Time Comprehensive Course in Corrugated Packaging on 27th and 28th February, 2018, at Great Ball Room 1, The LaLiT Great Eastern, Kolkata.
To keep abreast with newer technology and globalisation, a training programme like this is absolutely necessary for our industry and would undoubtedly help in optimising productivity and profitability. Such a comprehensive course in Corrugated Packaging is being organised in Eastern India for the first time and is designed to benefit the novice as well as the experienced corrugator. We would like to encourage the participation of production and quality personnel for this course also. Even users of corrugated boxes and vendors to our industry would find this course advantageous as this will help them to get a better insight of the corrugating process, requirements of the industry and value addition.
The training will be imparted by a team of experienced and expert faculty from across the country. A participation certificate will be given to all attending the course. The course fee is highly subsidized. You are requested to take advantage of this unique endeavour of EICMA and register at the earliest.
As an EICMA member, you understand the value of your membership. Share that knowledge with your non-member corrugators. Like you, they also want to sharpen their skills, overcome their challenges and link up with other like entrepreneurs or professionals.
Narendra Kumar Jhunjhunwala, President
Contact : 97485-72778